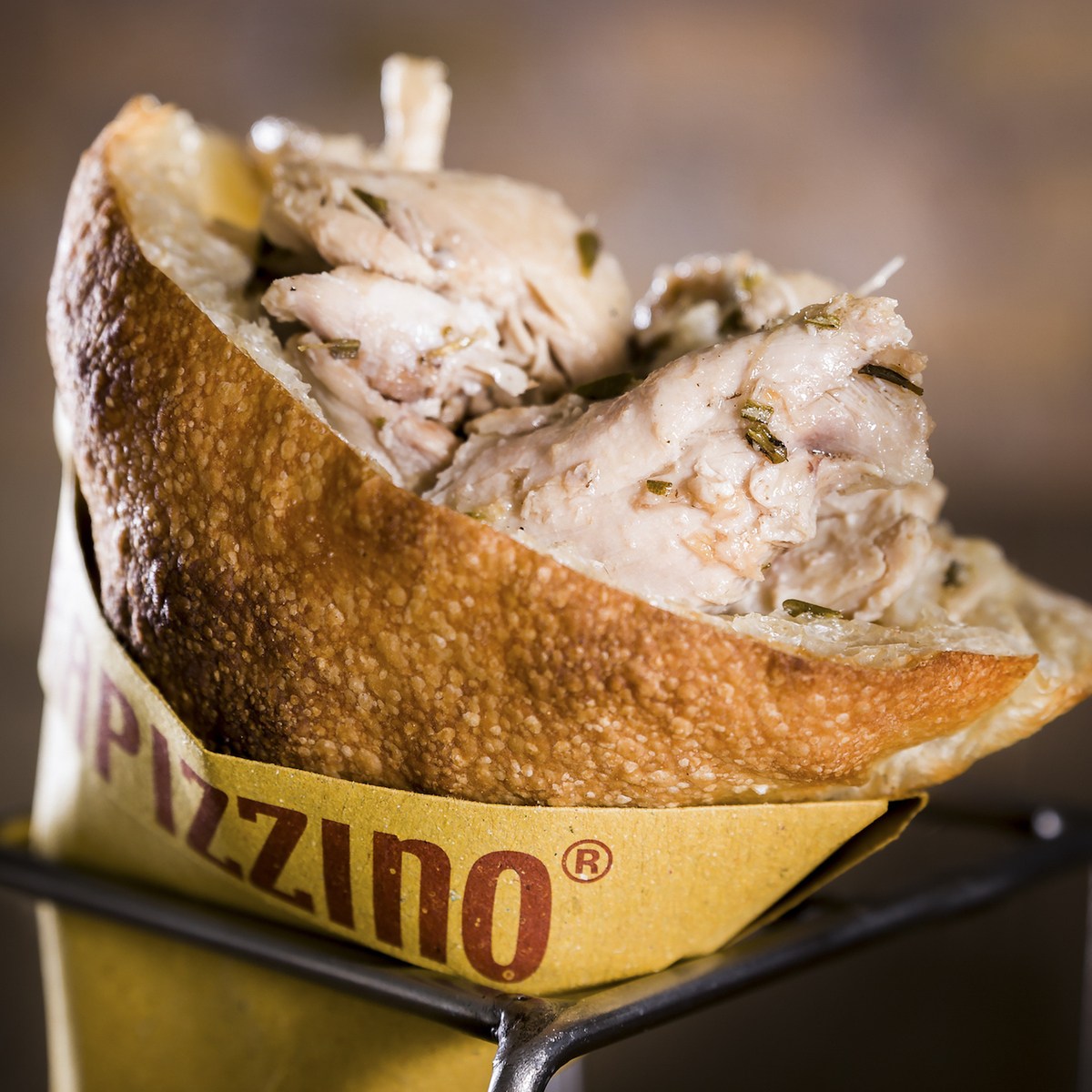 Trapizzino with Chicken Cacciatora
Ingredients: Chicken, White Wine, Vinegar, Salt, Extra Virgin Olive Oil, Garlic, Rosemary, Pepper
Pollo alla Cacciatora is the first flavor to be born in the Trapizzino family and also the most popular in every city from Rome to New York.
This is no accident: it is a great classic of Italian cuisine, bringing with it an imagery of Sunday lunches, familiar flavors and aromas that bring smiles and conviviality.
Add to this the fact that the Trapizzino's Chicken is cut into pieces and the white wine, vinegar and rosemary sauce collects in the pizza corner… and you're done. The Trapizzino with Pollo alla Cacciatora can be found at all locations, every day.