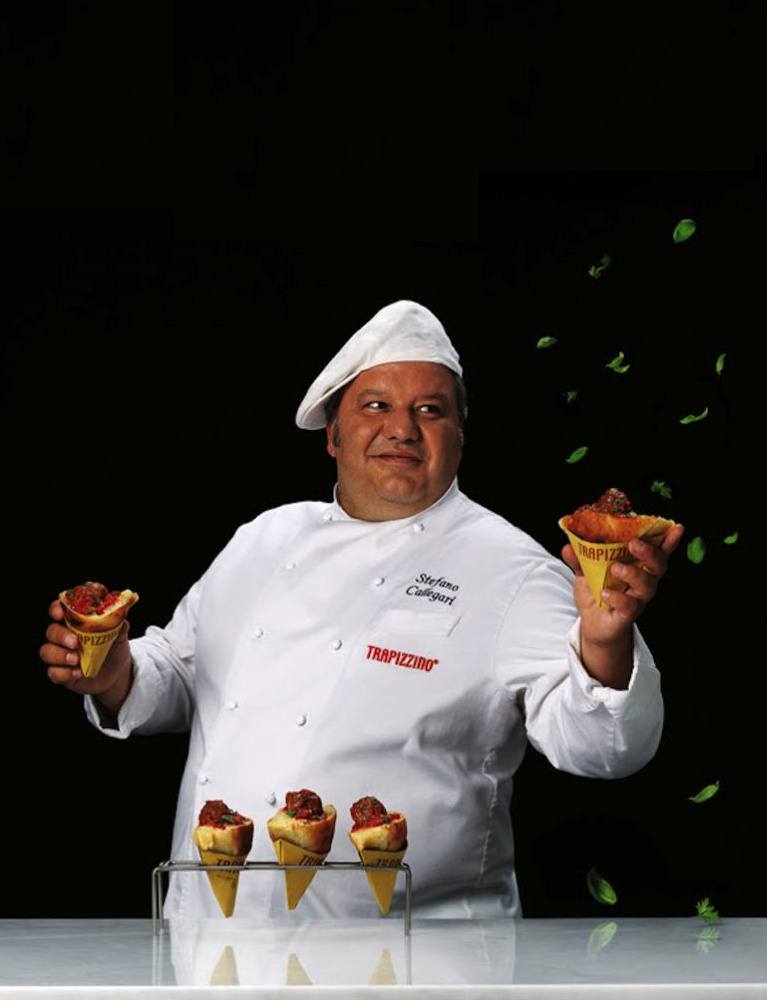 It all started in Testaccio, the district symbol of the capital's cooking tradition.
Stefano Callegari is the inventor of Trapizzino. Born in Rome on Christmas Day 1968, his family has always been in the Roman restaurant business and this is where his passion was born and where he began to learn the secrets of Italian cooking. As he told food blogger Katie Parla, he entered the world of pizza in 1992 by working as a delivery boy for a bakery. He was a naturally curious boy and shadowed the baker, watching him carefully, constantly badgering him and asking him hundreds of questions. This is how he learnt to create his first bread dough. Then, as a summer job, he began to make pizzas first hand, and learnt even more, honing his skills. In 1995, he attended a pizza training course where he perfected the techniques and began to fully understand and appreciate all that he had done up until then. From 1996, he worked as a flight attendant for an Italian airline, travelling around the world for 15 years, but always at the forefront of his mind was his passion for pizza.
In 2005, along with a couple of friends, he opened his first pizzeria named "Sforno". A success which was quickly followed by the pizzeria "00100 Pizza" (which became the birthplace of the Trapizzino) and then he opened another pizzeria called "Tonda". These three places became the local reference points of the capital for true pizza lovers.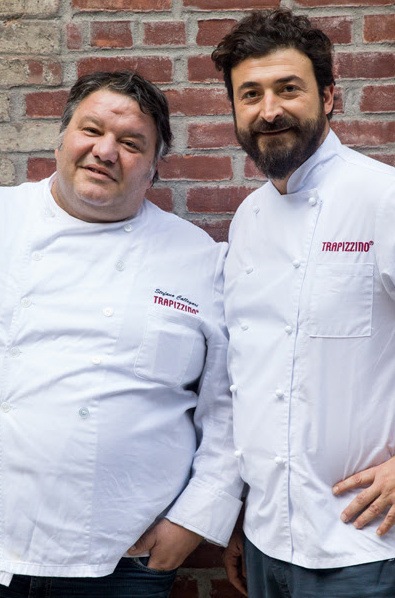 Thanks to the passion he puts into his work, Stefano Callegari has succeeded in having his pizzeria officially recognized in the gastronomic food guides. From 2005, he devoted himself to the study of street food and, after various experiments, he decided to give shape to his intuition.
In 2008 he introduced the Trapizzino.
His historical partners are Antonio Pratticò, Humayun Kabir and Gabriele Gatti, and it is one year ago that we add Paul Pansera and Fabio Giacomobono.
Paul has been managing bars and restaurants for over twenty years. He has re-invigorated the Roman dining scene by introducing the idea of the multi-purpose dining experience, catering for all times of the day. A lifelong friend of Stefano, Paul has closely followed the evolution of the Trapizzino. In love with the product, he dreams of making it known all over the world. It didn't take much to convince Stefano that this dream is possible.