The Sacco Felice is here!
Children and Trapizzino have grown together, and we like to think that we have managed to bring many children into the traditional cuisine of the right times and ways, of "it takes as long as it takes", of the sauce that boils over the fire from early morning and permeates the whole house with its aroma. It is with this spirit that Un Sacco Felice was born, the surprise
proposal for children.
The Sacco Felice is available in Rome: Testaccio, Ponte Milvio and Trilussa (also Delivery) and in Ladispoli. Soon in all premises!
Every child will find in the Sacco Felice:
● a Trapizzino of your choice
● a bottle of water
● a homemade biscuit
● … and a surprise!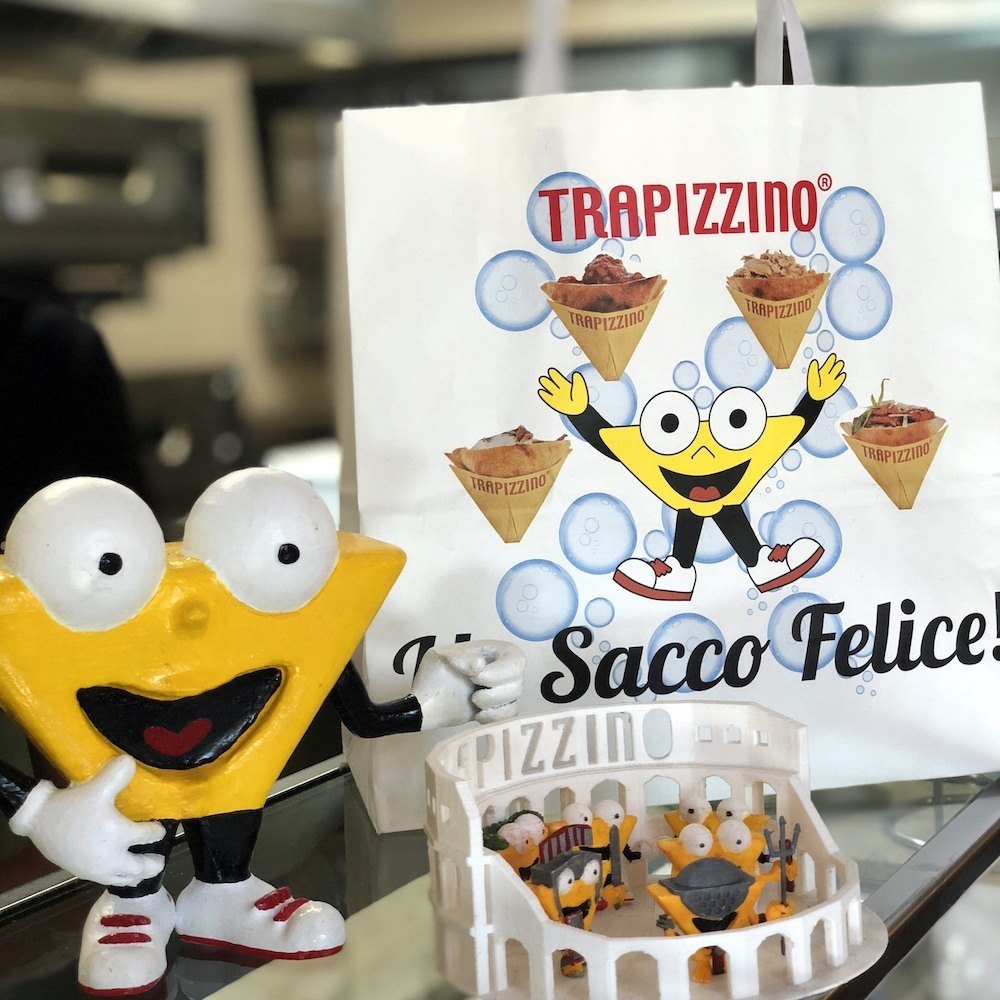 A surprise out of 3 comes from ancient Rome!
In the Sacco Felice you can find a Trapizzino case, coloured pastels or SUPER TRAP and his friends from Ancient Rome!
SUPER TRAP is our mascot and is ready to accompany the children on a journey through ancient Rome with his friends: Cesare, Cicero, Catullo, the gladiator Massimo and the Centurion Lucius.
So many characters to collect and to invent so many stories with friends. And for the parents? Avoid embarrassing moments and get ready to answer questions about ancient Rome…
All the characters are printed in PLA, are biodegradable and hand-painted.
Because SUPER TRAP is Roman and is as good as bread, indeed as Trapizzino … and children love him so much!